Oberlo Chrome Extension – Super Chrome Extension Oberlo
Oberlo Chrome Extension. After receiving your orders containing the AliExpress product, it helps your sell the product from the supplier. It is available as a Google Chrome extension. With this tool, you can do your dropshipping business more. Oberlo has a simple to use and web interface. In this way, it is one of the most important tools you can use to complete your e-commerce business.
What is Oberlo?
Oberlo, you can add customers' products and shipping information to your AliExpress checkout page. This helps you automate the ordering process. After you receive an order with an AliExpress product, you must buy the product from the supplier. You can use the advantages of Oberlo to fulfill these processes. Oberlo learning.

How to add Oberlo Chrome Extension Install?
Oberlo has a structure that can use with different web browsers. You can use the Oberlo tool, which has a web interface, with your Google Chrome browser. In this way, you have the chance to check the status of your orders and the automatic supply process with one click through Chrome. To be able to use the Oberlo Chrome extension before placing or shipping orders on Aliexpress, you must meet these conditions:
Must use desktop or laptop computer.
You should use Google's web browser called Chrome.
If you do not have the Chrome browser installed on your computer, it should download for free from Google's app store.
You should search for Oberlo Chrome Extension on Google and add it to your browser with one click. Google Chrome Store.
You must log in to your buyer account on Aliexpress.
If you don't have an Aliexpress buyer account, it should free register via the Aliexpress website.
And finally, your Aliexpress cart should be empty.
Oberlo Extension for Chrome
How to Use the Oberlo Chrome Extension?
The Oberlo Chrome extension is a tool that you can use on your web browser. You do not need detailed information while using this tool. You can supply and ship your orders by following simple steps. It will be enough to complete the processes such as finding products, ordering products, customizing, and placing an order.
Finding Products
Thanks to the Oberlo extension you have installed on the Chrome browser, you need to find the products on Aliexpress. The Oberlo app has an import system. You can use the Oberlo Chrome extension to add products to your import list via Aliexpress. For this, it is enough to take a look at the product to add a section of the Aliexpress site to learn more.
Importing Products – How to use oberlo Chrome Extension
Determine which products your orders are for. After you find the product, you can import these products using the Oberlo Chrome extension. If you encounter any problems while using the Oberlo Chrome extension, it recommends that you try to reinstall the extension.
Oberlo Aliexpress Chrome Extension.
Customization
You can customize the products you order on Aliexpress using the Oberlo Chrome extension. For example, you can customize the products before ordering based on what color or features customers want. The Oberlo application helps you complete these processes very practically according to the number of products to order.
Placing and Fulfilling Orders
You can place your orders and complete the process using the Oberlo Chrome extension. For this, you need to enter the Orders page through the Oberlo control panel and then enter the order you want to send. You can then complete the ordering and fulfillment processes by following these steps:
Click on Oberlo's "Order" link next to the order you want to ship.

Review the details of the order after redirect to the Aliexpress page. Check if the necessary customization is available.

Enter your payment information. Then, after clicking the "Confirm" button, you can complete the process.

Finally, review the order and click Place Order on the results page.
Single Orders
Using the Oberlo Chrome extension, you can perform a single ordering process on Aliexpress. After purchasing the product from the supplier, the status in the Oberlo tool changes from "To Order" to "Processing." The supplier must send the order to the address within 2 to 7 days. You can find detailed information on how to mark the order as shipped after the supplier sends the products on the Oberlo control panel.
Bulk Orders
In the Oberlo Chrome extension application, some advantages offer great convenience for many orders, that is, for bulk orders. If you are using the Boss plan in the Oberlo Chrome extension, you can place many orders at once. As it was known, there is no limit on how many orders you can order at once in Oberlo. Yet, in the use of Aliexpress, you must act under the rules set by the site because Aliexpress has a limit of 30 orders per payment.
If you want to place 100 orders using Oberlo, you can place all these 100 orders without any problems, thanks to Oberlo. You can then make 3 payments of 30 orders and one payment of 10 orders for them on the Aliexpress site. It should also note that the order limits for certain payment methods on Aliexpress are less than 30 pieces. It is enough to contact Aliexpress for detailed information on this subject and the limit of the payment method you want to use.
How Do I Connect Oberlo Chrome to My Shopify Store?
To connect the Oberlo Chrome extension to your Shopify store, you must first create your Shopify store. So click on the "Get started" link to sign up using the official website. Next, you need to create your Shopify store and install the Oberlo app. After you have linked your Shopify account and Oberlo account, you may want to link a different Oberlo account to your Shopify account. Yet, in this case, you cannot unlink these two accounts. So, when you want to link the Shopify account to a different Oberlo account, you need to get a Shopify account by opening a new one, not the existing one. Oberlo Chrome extension.
Existing Store
To install the Oberlo app on your Shopify store, download and install Oberlo from the official website or App Store. To do this, click "Add Application" on the main page; Oberlo will ask your permission to manage your orders, products, and other data. After you approve these permissions and then accept all functions, you can click on the "Install application" button.
New Online Store
When you want to open your Shopify store as a new online store, get a new account on the official website. You can then merge your new online store with your Oberlo account. To sign up for an Oberlo account, you need to do the following:
Visit the Oberlo official website.
Click the Join Oberlo Free link to sign up for your Oberlo account.
Click the "Connect to a store" button in the Oberlo control panel.
If you're not signed in to your Shopify store, sign in with your store's information.
Oberlo requests permission to view your orders, products, and other data and provide support. After allowing Oberlo for all functionality, click on the "Install App" link.
Does Oberlo work with other websites?
The Oberlo tool is being improved to work with other websites. Oberlo has prepared the Chrome extension for users who want to connect from a computer other than mobile applications. Oberlo runs in the Chrome web browser. You can use your Oberlo account on the Chrome web browser without freezing, crashing, or communicating. In this way, you can manage your orders by making the most of Oberlo's support and control product supply and shipping via Aliexpress.
Oberlo Benefits
The Oberlo tool, which you can use for your commercial transactions, has a handy system. It offers functionality as a store and name generator for companies. Oberlo has a catalog that can offer hundreds of name options for your business with a single click. All you have to do is enter a keyword related to your business's basic concept and business area and click the "create the name" link. You can browse through the different options by examining the page image with the business names you can choose from. Among these names, you can choose the name you like the most and start your work.
It offers several usage advantages for both traditional and e-commerce stores over Shopify stores. Here are the biggest and most important benefits of using Oberlo with Shopify:
The most flexible product management features.

Offers transportation features to all products.

It provides the advantage of easy use thanks to its drag-drop interface.

Offers dynamic business growth and revenue growth potential.

Easy to use, even for those with no experience in e-commerce or dropshipping.

It can work very well and with Shopify stores to drop-shipping.

Very easy to find products as it comes with a created database.

Adds a simple and manageable product structure to sell and add new inventory.

The ability to price products according to your own preferences.

When you want to add a 50 percent profit share to all products to earn more income, you can do this with one click.

When you organize a discount campaign for only certain products in the category, it sets them as soon as possible

.

Instead of spending hours updating each product, you can get results in no time, thanks to the Oberlo Chrome extension.

Allows you to access market-driven insights and automate your entire e-commerce process.
Changing Product Suppliers
The store name to use on Oberlo can be set via the application. Be It allows products to appear to your customers when importing products from the import list into your own store. Although customers cannot see this store name, arrangements can be made to change product suppliers.
Updating Inventory
Dropshipping can be done through your Shopify store with the Oberlo Chrome extension tool. You can complete the necessary inventory update processes at any time. You have the opportunity to update the features and prices of the products in the store without any problems.
Customizing Your Products
You can customize your products in your Shopify store using the Oberlo Chrome extension. It offers the opportunity to customize products according to the shape of the orders. With this tool, you can decide how products will be sold from your Shopify store.
Updating Product Pricing
When you import products from suppliers, the original prices are also imported into your Shopify admin. To monetize the sale of these products, you need to increase the prices in your Shopify store by updating them. If you wish, you can determine the product prices thanks to the Oberlo tool. , it is possible to increase the product prices, that is, to update them. For this, it is enough to set pricing rules on the Oberlo Chrome extension.
The original price of the dropshipped products defines as the product cost. Because when you place an order, this is the fee and payment amount you will pay to the supplier. To trade a profitable business, you must submit the total cost of your products and then set a price based on this information. The profit is the difference between the price your customer pays and the cost of the product, that is, the price you pay your supplier. Product pricing strategies can don through Oberlo.
ePacket delivery
You can also perform ePacket delivery on your Shopify store using the Oberlo app. To make these settings in the Oberlo application, it is enough to select ePacket from the settings on the Suppliers page. It is the contracted shipping method to send to the USA, which all dropshipping companies generally use.
Products must select from those included in the scope of ePacket. Otherwise, it will not be possible to take advantage of the advantages offered by this delivery. You can also choose fast shipping methods through the Oberlo Chrome extension. But, in this case, you can determine your own pricing strategy, as the costs will rise to an unreasonable level for sales.
So, you can enter your own store's information in the email and phone information to prevent cargo companies from contacting customers. Even if you do not enter a real number in your phone number at this stage, it will accept. As a note to the manufacturer, it is enough to state that you are dropshipping and do not want any invoices in the cargo. These settings can check from the Aliexpress payment page.
Order Processing and Tracking
You can perform order processing and track straightforwardly through the Oberlo application
. After going to the "Orders" page from your Oberlo control panel with a web interface, do the following:
To select the orders you want to fulfill, tick the checkbox next to them.

If you want to ship all unfulfilled orders on the page, select "Showing order."

Then click on "Place order on Aliexpress."

If an error occurs while processing any of the orders, the error must resolve.

Click on "Pay for all orders" after all orders have been processed.

You can change the order's shipping management. You can choose a new method via the cargo management link using the "Order Review" section.

Complete the payment for the orders on the aliexpress.com checkout page.
Multiple User Accounts
You can also take advantage of many user accounts in the Shopify store. Store management and the procurement and ordering process of the products are also easy. You can set the "Multi-user account" settings according to your own criteria by logging into the control panel via the Oberlo Chrome extension.
Oberlo pricing plans
You can use Oberlo for free through your Shopify store, or you can choose a different plan on the "Your Plan" page in your Oberlo Chrome extension account setting. Your Oberlo plan never changes. If you are using the Boss plan, you have 550 days. Then you remove 100 products. Now, even if you are on the verge of the Explorer plan, you can continue to use the boss plan. Yet, if you want to switch to the traveler plan, you will need to change your plan level.
Explorer
You can change your plans by managing your Oberlo account according to your wishes. If you're upgrading your plan, you can change your plan right away. But, if you downgrade, your plan will change on the next billing date, not immediately. To check your next billing date, you can view it by clicking on your Oberlo account name and then clicking on the "Account settings – Your plan" link.
Two plans are available on Oberlo. These are the free Explorer plan and the paid boss plan. You can change your Oberlo plan settings from your account. When you open an Oberlo Chrome extension account, you assign it to the Explorer plan by default. With the Explorer plan, you can use all the basic dropshipping features.
Boss
Besides the default Explorer plan, which is free on Oberlo, there is also a boss plan. Use of the Boss plan is subject to certain monthly fees. The costs of the boss plan may vary according to some criteria. With the Boss plan, you can have all the facilities and features you can do in the Explorer plan. Except this;
Dropshipping features,
Bulk orders,
Shipment tracking,
Staff accounts
Advanced services
You can also have extra advantages, such as The Boss plan costs $30 per month. Yet, these costs may vary every month according to different criteria. Thanks to the boss's plan, it is possible to place more than one Aliexpress order through Oberlo Chrome extension. This feature helps you a lot, especially when you start making lots of sales and grow your business.
Because it helps you organize the orders you need to place in bulk by saving the time to complete your orders, this feature in the boss plan is of great importance when you expand your business. In the boss plan, you also have the ability to access and keep track of all your order tracking information in one place.
You can filter the fulfillment, financial, and tracking status of products in the boss plan. In this way, it is possible to follow your orders and their status. You can add or manage staff accounts with the boss plan. Staff accounts allow your staff to access your Oberlo admin using their unique login credentials. The boss plan also lets you set up individual access permissions for each staff member to control which parts of your Oberlo admin they can view or set.
Oberlo Chrome extension summary
Dropshipping is a way to sell products without keeping the inventory yourself. In this way, you only buy products when you sell them. Your products come from suppliers who ship products to your customers on your behalf. There are handy tools that can use in the dropshipping process that has become widespread worldwide.
These could be suppliers, manufacturers, warehouses, or even the family that makes products from their homes. Profit is made by purchasing products from them and selling them to your customers at different prices. You can enjoy great convenience by using the Oberlo Chrome extension.
Oberlo allows you to source products from AliExpress suppliers. It meets your needs when it comes to starting an online business. It provides you with professional support. You can also find detailed information on how to manage your online business. You can get results with the Oberlo Chrome extension to add products to your Shopify store. Shopify organizes the products on it. Edits product listing information such as title, description prices, and images.
To use the Oberlo Chrome extension, you only need a computer and an internet connection. With Oberlo, you can order with a few clicks. After you sell, you buy products from a supplier, and they ship them to your customer. This way, you don't need to make any more investments when adding products and selling to your Shopify online store.
With an Oberlo account, you can earn money by selling online with your Shopify account. You can open it for free. You can search for products, add them to your store and start attracting people to your online store. You can only add products from AliExpress to your Shopify store using the Oberlo Chrome extension. Many suppliers offer better pricing and product customization opportunities as your business grows. With the Oberlo Chrome extension, you can speed up your sales and increase the product variety.
With the Oberlo Chrome extension, you can ask your questions in the comments.
We recommend that you read our previous https://app-how-to-use-it.com/bittorrent-download/ article.
Oberlo Chrome Extension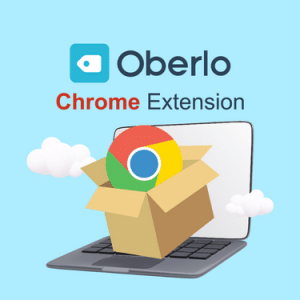 Oberlo Chrome Extension. After receiving your orders containing the AliExpress product, it helps your sell the product from the supplier.
Price Currency: $
Operating System: Windows
Application Category: Web Browser